Emergency Glaziers in Norwich
If your windows or glass doors have incurred accidental damage or have been vandalised, whether it be your home or business property, our emergency glaziers will endeavour to be with you as soon as possible. Our skilled and friendly team are equipped with all the tools and materials required for minor repair jobs and complete replacements. They can also install temporary boards if necessary.
Our emergency glaziers provide a flexible and efficient 24 hour call out service for the Norwich and Norfolk area, 365 days of the year. If you urgently require help, call us today on 01603 431409.

Is it an emergency? we are available 24/7
If you need help then contact us to arrange a callout.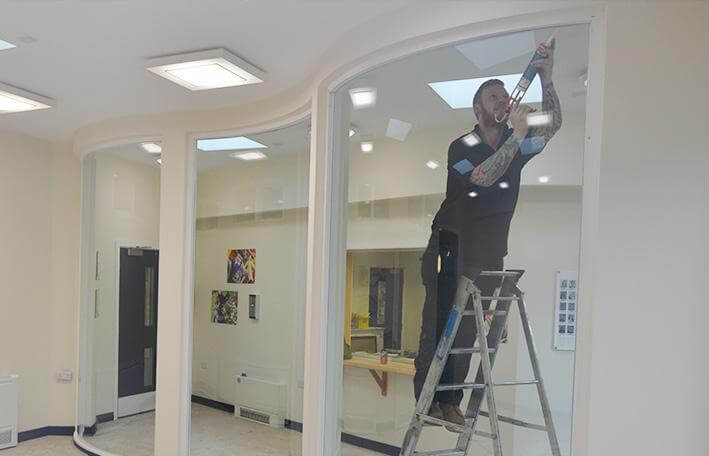 Replacement Glass
Should your glass window, door, or panels need a full replacement our friendly team of emergency glaziers in Norwich will come out to assess what you require and make quick work to correct the situation.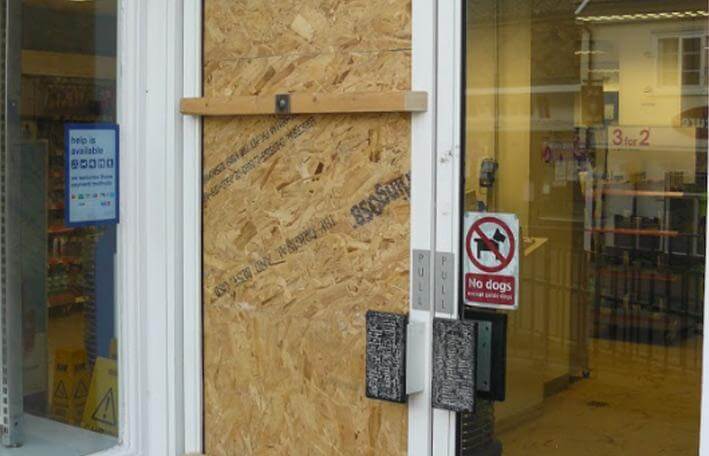 Boarding up
In the event that we do not have the correct replacement you need, we will temporarily board up your broken glass panels to provide protection whilst we order an exact match to arrive as soon as possible.
Secure Your Property with Our Boarding Up Services
We are experienced in securing buildings after burglary damage, fire or flood damage, accidental or malicious damage, or vandalism, gas explosion, or storm damage.
Many properties are derelict or empty and we offer a complete contract boarding service to protect both the general public for health and safety reasons and the building from vagrants and squatters.
Whether a house window has been broken by a football, or a car has driven through the front of a shop, we have the manpower and equipment on standby to deal with the situation and secure the area.
Our sister company, City Locks, can also be on hand to arrange any lock changes you may require as a result of a break in or damage to your premises.